Bryan and College Station Chiropractor
Dr. David Bailey
By Doctor David N. Bailey, DC, MPH
Bailey Health & Wellness Center is near Texas A&M University in the Bryan-College Station area.
My chiropractic clinic practice sees patients for:
Spinal and joint care
Pain control
Weight control
Wellness programs
Physical fitness programs
Hormone balance protocols
Applied kinesiology
Functional medicine
Laboratory testing
Vitamin and Supplement store
With my expertise in pain management and human metabolic restoration, I get the privilege of coaching my Bryan and College Station patients into true wellness and, in many cases, saving lives.
It is humbling and fulfilling to see patients experience true wellness I witness miracles every day. Will yours be next?
Find out! Call to arrange a consultation so we can explain how Bailey Health & Wellness Center in Bryan can produce the best results the natural way, without drugs or surgery.
"I can't put a dollar amount or find the proper words to say how wonderful it is to feel better. When you feel so bad for so long you are almost afraid to believe that you really do feel so well. And, that there are actually professionals out there that care about you and your well being. Thank you from the bottom of my heart for helping me!" – J.E.
---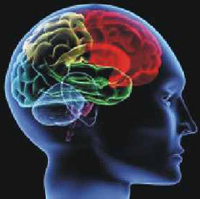 Dr. David Bailey
Bryan and College Station Chiropractor